St. Mary's School for the Deaf Foundation
The Mission of St. Mary's School for the Deaf Foundation (also known as the Foundation for Deaf Education) is to improve the quality of life for students at St. Mary's School for the Deaf. To accomplish this, the Foundation supports initiatives that:

Fund School programs and activities not covered by legislative appropriation




Promote public awareness of the School and Deaf Culture
For more information on ways to support the Foundation, contact Executive Director Margaret Phillips at 716-834-7200, ext 235, or margaretp@smsdk12.org
2018 Awards Dinner - September 27, 2018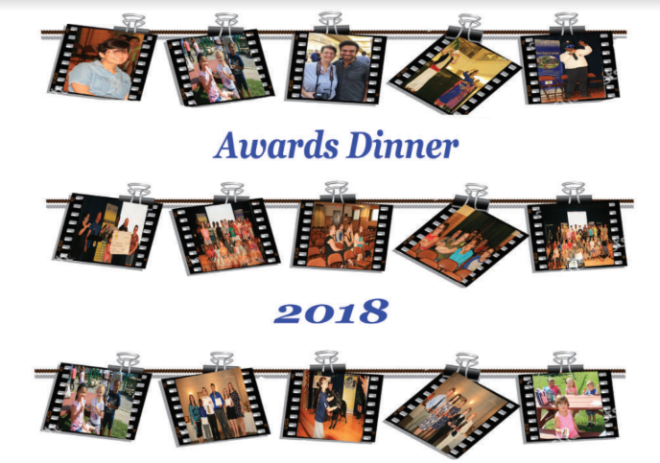 Please join us as we honor Alumni, Students, Retirees, Parents and Staff
Thursday, September 27, 2018
Canisius College Science Building
1901 Main Street, Buffalo, NY 14208
6:00 p.m. - 9:00 p.m.
$40 per person (Cash Bar- Wine & Beer)
RSVP by September 13, 2018
Contact:
Margaret Philips, margaretp@smsdk12.org / (716) 834-7200 ext. 235
Pamela Rohring, pam@smsdk12.org,/ VP (716) 335-9380.
Please let us know of any dietary restrictions when you RSVP. Thank you.
2018 Award Dinner Honorees
Father Gallagher Awards:
Elementary Recipient: Hussam Alahmad-Alabid
Secondary Recipient: Jack Kawalec
Sister Rose Gertrude Awards:
Secondary Maile Student: Ibrahim Ibrahim
Secondary Female Student: Jasmine Hollingsworth
Outstanding Reitree Awards:
Lisa Lalonde
Gillie Richards
Outstanding Staff Awards:
Beth Williams
Jennifer Norsen
Tammy Morgan
Jennifer Desmone
Parent Award:
Allison Killeen
Distinguished Alumni Wall of Fame:
Frank Duchini '76
Russell Martina '65
William Schwall '57
Catherine Stutzman '99
Jeannie Szuba '45
Marvin Wuest '60
Glenn Wolfangle '60
Heart & Soul Award:
Barb Pfeiffer
KELLY FOR KIDS GIVING CHALLENGE

In 2017, the Kelly for Kids Foundation contributed to the ESDAA (Eastern States Deaf Athletic Association) Boys Basketball Tournament that was hosted at St. Mary's School for the Deaf in Buffalo which enriched the lives of many young deaf athletes. Our students want to show their support for Jim, his family, and the Foundation by donating funds they collect this summer to the Kelly for Kids Foundation.
Please help our students with their GIVING project by clicking the above button to make your donation today. Thank you for your support!
2018 Annual Gala and Auction
CLICK HERE FOR INFORMATION ON OUR ANNUAL GALA & AUCTION on Friday, June 1, 2018
Foundation for Deaf Education - Board of Directors & Staff
The Board of Directors of the St. Mary's School for the Deaf Foundation meets four times per year to support the efforts of the School and Foundation.
Wendy Dannels
President

Lawrence T. McGowan
Vice President

Michael Grimaldi
Treasurer

Ted P. Schmidt
Secretary
Boyd Earl

Joan Rice

Martin Griffith

Timothy M. Kelly
Ex-Officio

Jim Killeen





Margaret C. Phillips, Executive Director